Six European bison were born in the reserve of large herbivores this year, the highest number since its foundation
2020 - 07 - 31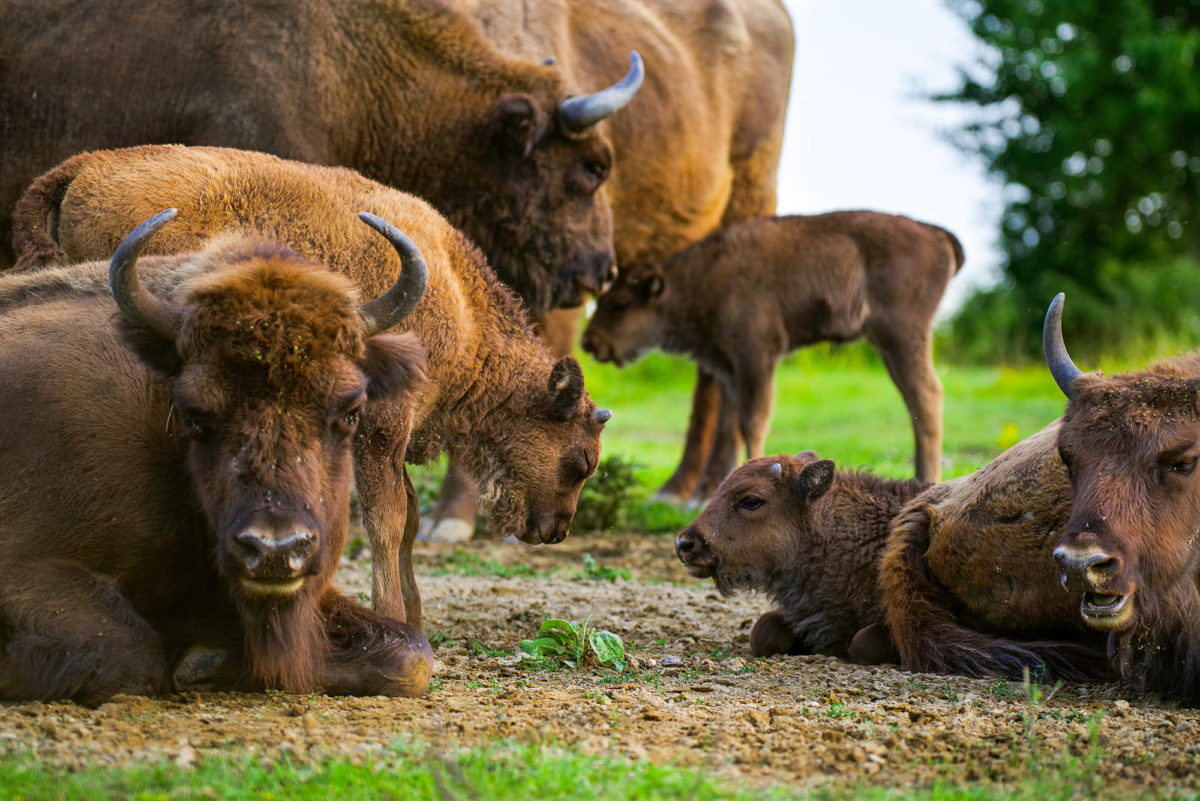 This year, a unique reserve of large herbivores, also known as the European Serengeti, recorded the highest increases in bison since its establishment in 2015. Six European bison calves were born this year in a protected area, which is located in the former military area of Milovice, near Prague.
"In some years, baby bison were born during the summer, so the numbers of increments may not be complete. In female bison, pregnancy is very difficult to recognize until the last moment, so the number of pups born cannot be estimated in advance," said Dalibor Dostal, director of the conservation organization European Wildlife, which is involved in the project for the reserve of large ungulates.
Currently, a herd of 27 bison lives in the site, including this year's young animals. The population is characterized by a great genetic diversity. Adult animals come from a total of five Polish reserves, including the famous Białowieża Forest, but also from the Zuid Kennemerland National Park in the Netherlands.
Bison growths born in the European Serengeti in recent years have already become part of other nature reserves. In January this year, three females helped to establish a new breeding in a reserve near the town of Rokycany, in the west of the Czech Republic, the male bison went to the Netherlands. Further transports of young bison abroad are being prepared in the coming years. "By the animals from our reserves participating in the reproduction abroad, the herd of bison in the former military area of Milovice has definitely become part of the pan-European population," said Miloslav Jirku from the Biological Center of the Academy of Sciences of the Czech Republic, who is collaborating on the project.
The reserve of large ungulates was established in the former military area in 2015. Along with the herd of bison, there are also two herds of wild horses and a herd of back-bred aurochs there. The site became the first nature reserve in the world where all three key species of large ungulates of Europe appeared.